Paris Perfume Museum
A UNIQUE OLFACTORY JOURNEY IN PARIS!
Located in the Opéra Garnier quarter of Paris, the Musée du Parfum Fragonard is a must-see among places to visit in Paris. It welcomes both amateur perfume lovers and connoisseurs for a free guided tour unveiling the manufacturing secrets of perfume and its extraordinary history from Antiquity to the present day.
Founded in 1926, Maison Fragonard is a family business boasting unique traditional French expertise.
FREE TOUR
Throughout the year, the museum hosts an activity program adapted to your desires: free, guided tours, "Connoisseur" tours, olfactory talks, etc.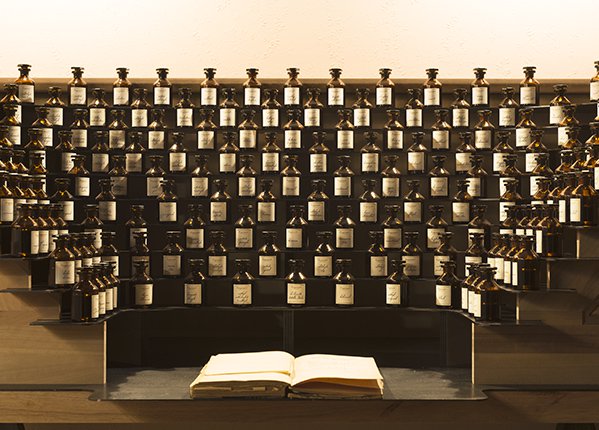 PERFUMER'S APPRENTICE WORKSHOP
Slip into the skin of a perfumer's apprentice and create your own Eau de Cologne! An unforgettable, fun and captivating sensory experience, centered on the creation of a fragrance based on aromatic notes of citrus and orange flower…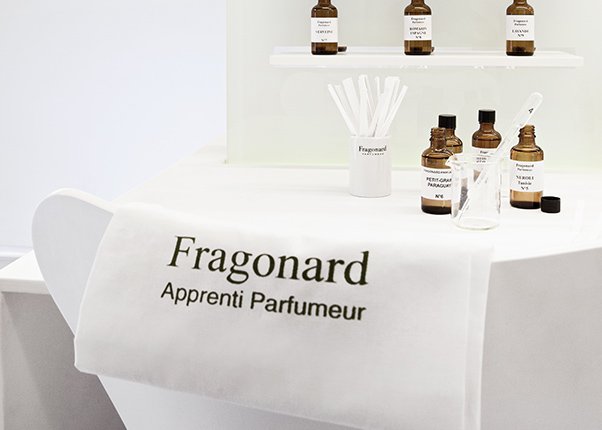 HOW TO GET THERE - PRACTICAL INFORMATION
Musée du parfum Fragonard
9 rue Scribe, 75009 Paris
Monday 9:00 AM – 5:30 PM
Tuesday 9:00 AM – 5:30 PM
Wednesday 9:00 AM – 5:30 PM
Thursday 9:00 AM – 5:30 PM
Friday 9:00 AM – 5:30 PM
Saturday 9:00 AM – 5:30 PM
Sunday 9:00 AM – 4:30 PM

Free entry and free guided tour
How to get there
Subway: Opéra (lines 3, 7, 8), Madeleine (12, 14),  Havre-Caumartin (9) Saint-Lazare (13)
RER A Auber, RER E Haussmann Saint-Lazare
Bus: 21, 22, 27, 52, 53, 66, 68, 81, 95
Reduced-mobility access.
Contact
Tel. +33 1 47 42 04 56
Email: moc.d1660437450ranog1660437450arf@e1660437450msiru1660437450ot1660437450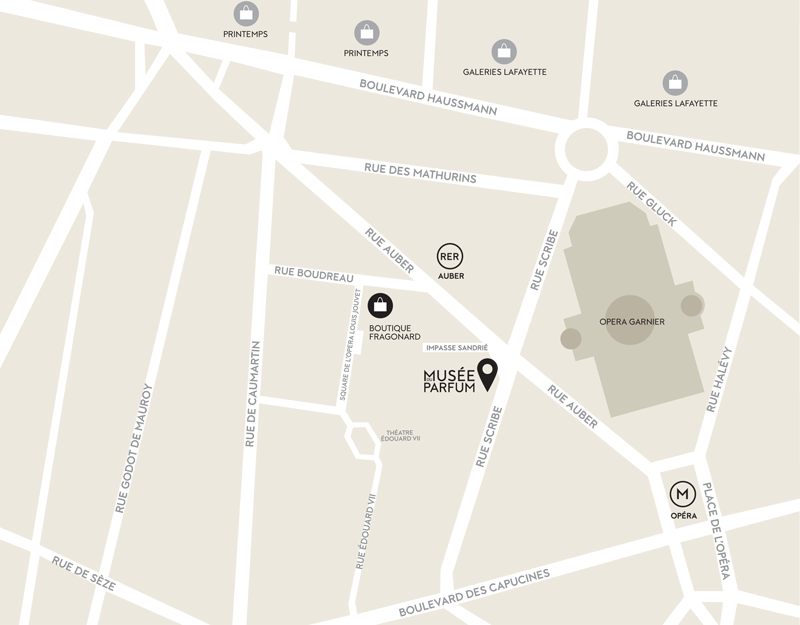 IN THE NEWS
"More than just a collection of objects, the new Musée du Parfum Fragonard is a fabulous sensory experience. Combining technical aspects, esthetics, history and emotion, it is a unique venue."
Marie-Claire Maison
IN THE NEWS
"The museum itinerary is both fun and instructive. And to wind up this foray into the history of perfume, a shop awaits under the building's original, ancient glass roof."
ELLE
IN THE NEWS
"…THE must-see place for discovering the history and secrets of perfume making."
La Parisienne
IN THE NEWS
"Precious objects (flasks, unguent pots from Antiquity to current day, labels, etc.) and a fascinating presentation. Free entry. A delicious moment of refined frivolity."
Télérama
IN THE NEWS
"The brand-new Musée du Parfum, opened in 2015, is a haven for lovers of fine fragrances. The fascinating itinerary is bathed in the scents of the renowned Maison Fragonard, a family affair founded in 1926 in Grasse, a hub of French perfumery."
Petit Futé