Paris Perfume Museum
A UNIQUE OLFACTORY JOURNEY IN PARIS!
Located in the Opéra Garnier quarter of Paris, the Musée du Parfum Fragonard is a must-see among places to visit in Paris. It welcomes both amateur perfume lovers and connoisseurs for a free guided tour unveiling the manufacturing secrets of perfume and its extraordinary history from Antiquity to the present day.
Founded in 1926, Maison Fragonard is a family business boasting unique traditional French expertise.
The museum will close on Sunday July 19th 2020.
We will keep you informed regarding its reopening and hope to be able to welcome you again very soon.
TOURS &
ACTIVITIES
Throughout the year, the museum hosts an activity program adapted to your desires: free, guided tours, "Connoisseur" tours, olfactory talks, etc.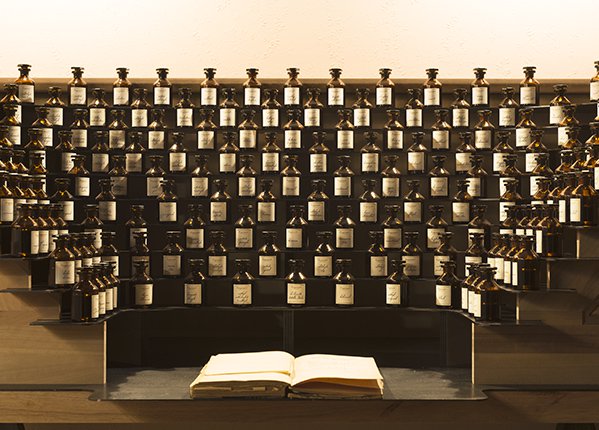 PERFUMER'S APPRENTICE WORKSHOP
Slip into the skin of a perfumer's apprentice and create your own Eau de Cologne! An unforgettable, fun and captivating sensory experience, centered on the creation of a fragrance based on aromatic notes of citrus and orange flower…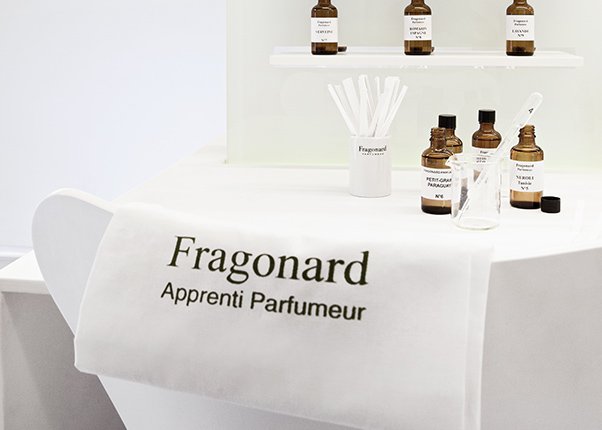 HOW TO GET THERE - PRACTICAL INFORMATION
Musée du parfum Fragonard
9 rue Scribe, 75009 Paris
Open Monday to Saturday from 10 a.m. – 7 p.m.
Free entry and free guided tour
How to get there
Subway: Opéra (lines 3, 7, 8), Madeleine (12, 14),  Havre-Caumartin (9) Saint-Lazare (13)
RER A Auber, RER E Haussmann Saint-Lazare
Bus: 21, 22, 27, 52, 53, 66, 68, 81, 95
Reduced-mobility access.
Contact
Tel. +33 1 40 06 10 09
Email: moc.d1638107785ranog1638107785arf@e1638107785msiru1638107785ot1638107785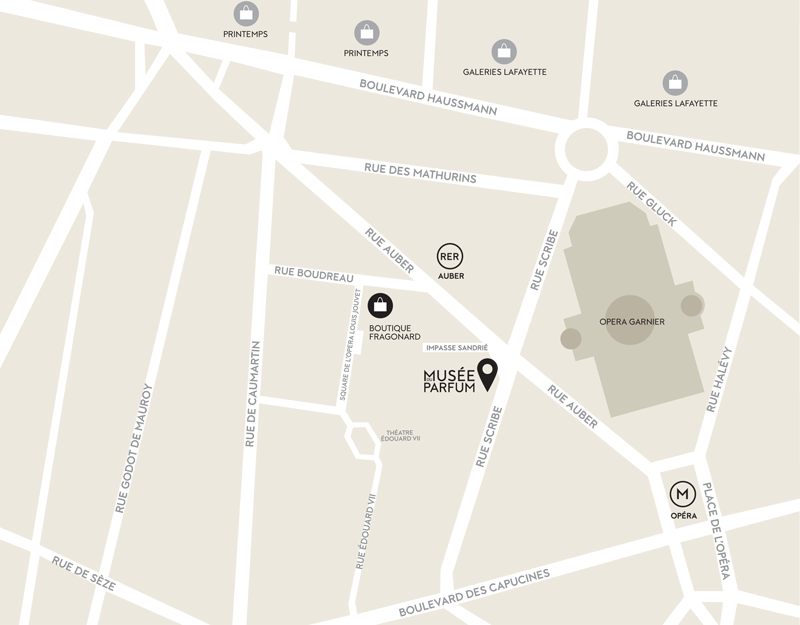 IN THE NEWS
"More than just a collection of objects, the new Musée du Parfum Fragonard is a fabulous sensory experience. Combining technical aspects, esthetics, history and emotion, it is a unique venue."
Marie-Claire Maison
IN THE NEWS
"The museum itinerary is both fun and instructive. And to wind up this foray into the history of perfume, a shop awaits under the building's original, ancient glass roof."
ELLE
IN THE NEWS
"…THE must-see place for discovering the history and secrets of perfume making."
La Parisienne
IN THE NEWS
"Precious objects (flasks, unguent pots from Antiquity to current day, labels, etc.) and a fascinating presentation. Free entry. A delicious moment of refined frivolity."
Télérama
IN THE NEWS
"The brand-new Musée du Parfum, opened in 2015, is a haven for lovers of fine fragrances. The fascinating itinerary is bathed in the scents of the renowned Maison Fragonard, a family affair founded in 1926 in Grasse, a hub of French perfumery."
Petit Futé