A MUST-SEE MUSEUM IN PARIS!
Free entry and free guided tour. 
Set in the heart of Paris, just a stone's throw from the Opéra Garnier, the Musée du Parfum is a one-of-a-kind, fun and instructive museum concept, bringing to life the making of a mythical luxury object, now part of our everyday life: perfume. Visitors are invited to follow the manufacturing process from raw materials to harvesting, extraction, distillation, formulation, industrialization and bottling, together, of course, with the creative process and work of the master "noses". The second section of the museum features an exceptional collection of ancient bottles retracing the history of fragrance from Ancient Egypt to the 20th century, including kohl pots, pomanders, vinaigrettes, perfume burners, pots-pourris, travel sets, smelling salt bottles and precious flasks…

Background
The Perfume Museum, located 9 rue Scribe, was the first to open in Paris in 1983. After months of renovation and enlargement, it now houses a collection enriched by numerous acquisitions recently made by Françoise Costa. Unusual, rare and precious, these new works of art are added to an already very complete set, also including objects of curiosity, such as a civet, a trebuchet or objects of production and extraction of perfume plants. Perfumer in Grasse since 1926, Fragonard shares with its visitors its age-old know-how and its unique heritage to tell the story of the perfume from its origins to the present day.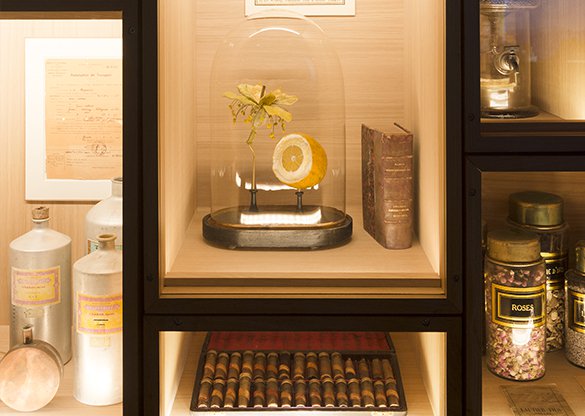 Raw Materials
Laid out in the spirit of cabinet of curiosities, the items on show in this first area evoke the history of the perfumery laboratory. The showcase presents objects used in bygone day: apothecary jars, maps, engravings, animal matter, measuring instruments and botanical illustrations. An interactive plan offers visitors an olfactory voyage of the five continents, featuring the most emblematic aromatic flowers: Chinese osmanthus, Italian bergamot, Australian sandalwood, etc.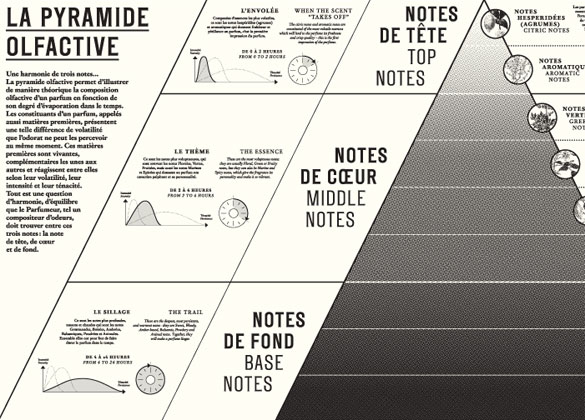 Stills Room
Here, the visitor is plunged into the atmosphere of an early 20th-century perfume factory. Stills, ancient photos and archive films retrace the various stages of perfume making and show how the trade has evolved over the last century. Although modernized and mechanized, the gestures remain the same – those of men and women who grow, gather, select, blend and bottle the precious elixirs.

The Master "Nose"
Magicians-come-artists-come-chemists, perfumers call on all of their talents to compose their masterpieces. They possess unique know-how and develop their own olfactory signature. Often compared to a work of art, the perfume creation process takes months and sometimes years. Genuine creative geniuses, their art resides in their ability to innovate, sense and transpose the spirit of the times.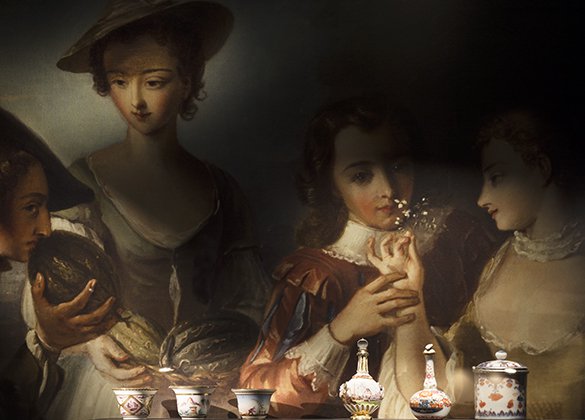 Collections
Harboring an exceptional collection of perfumery-related objets, Maison Fragonard exhibits rare items at the museum, dating from Antiquity to the 20th century. Perfumes from across the ages and trends are found here in their three states: liquid, solid and vaporous. The collections reflect the various aspects of perfume and its different uses in chronological and historical order. Initiated by Jean-François Costa in the Fifties, it is constantly enriched by the Maison's current directors, Anne, Agnès and Françoise Costa.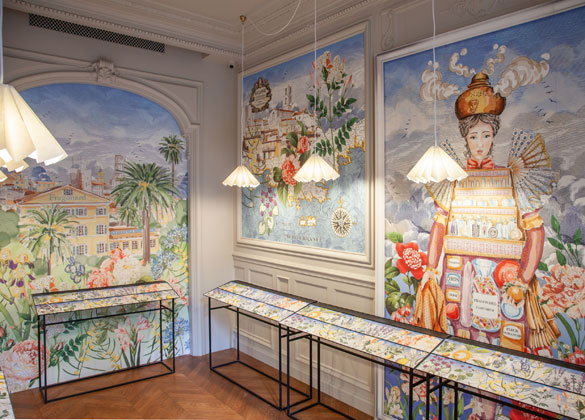 Olfaction Room
Amid a layout portraying Maison Fragonard's major milestones since 1926, visitors can enjoy an olfactory challenge and refine their sense of smell. Test your nose!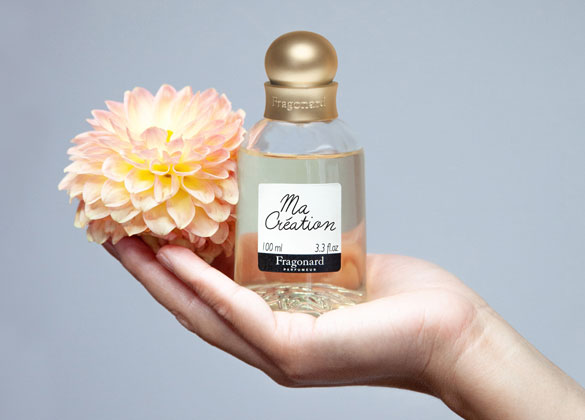 Perfumer's Workshop
Behind this door lies the perfumer's workshop… A genuine perfume laboratory, this area, dedicated to our Perfumer's Apprentice workshops, allows you to discover the secrets of fragrance creation.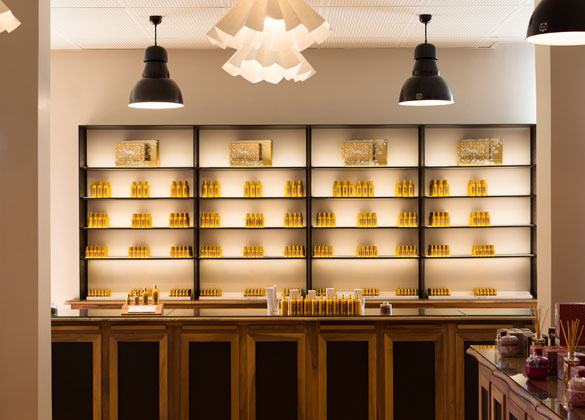 Shop
Set above the museum area, the shop offers the complete range of Maison Fragonard perfume products, including perfumes, Eaux de Toilette, soaps, candles, and diffusers, together with cosmetics, shower gels and gift boxes. Fragonard's perfume ranges are particularly rich and diverse and feature floral, fruity, cypress, woody and Oriental scents – a magnificent way to prolong your stay, discover the various olfactory families and find a fragrance ideally adapted to your personality, tastes and desires. The Fragonard lifestyle, decoration, fashion and accessories collections can be found at a neighboring shop, 5 rue Boudreau, Paris 9th arrondissement (20 meters from the museum).