FRAGONARD, A FAMILY ADVENTURE
Shortly after WWI, Eugène Fuchs, a businessman by nature and already captivated by the magic of perfume, decided to set up his own business based on a totally new concept – the direct sale of perfume products to tourists who were just beginning to discover the charms of the Riviera…
Maison Fragonard was born in 1926. The name Fragonard, after the famous Grasse-born artist Jean-Honoré Fragonard (1732-1806), originated from Eugène Fuchs' desire to pay tribute to the town that had welcomed him and his family and to the refinement of 18th-century arts. This choice also marked Fuchs' commitment to instilling his business with traditional values.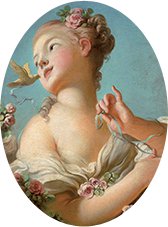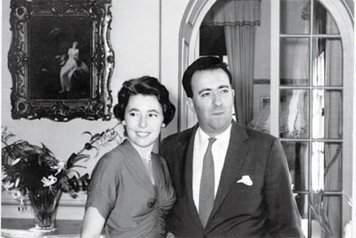 The spirit of the Maison was faithfully upheld by the three generations that followed on from Eugène at the helm of the family business. New production and sales units were born in Grasse, Eze and Paris. It was Jean-François Costa who took on the task of modernizing the firm. A huge art fan, he began bringing together his collections relating to the history of perfumery in the Seventies and launched the first Perfume Museums in Grasse and Paris. This initiative contributed to the already-flourishing prosperity of Fragonard and added a cultural dimension to the company.
Today, Anne, Agnès and Françoise are the masters of Maison Fragonard's destiny. Like the generations before them, they are keen to make their mark on the company and adapt to new ways of life, and have developed a whole, refined world inspired by Provence or tinted with exotic touches around Fragonard's perfume products.