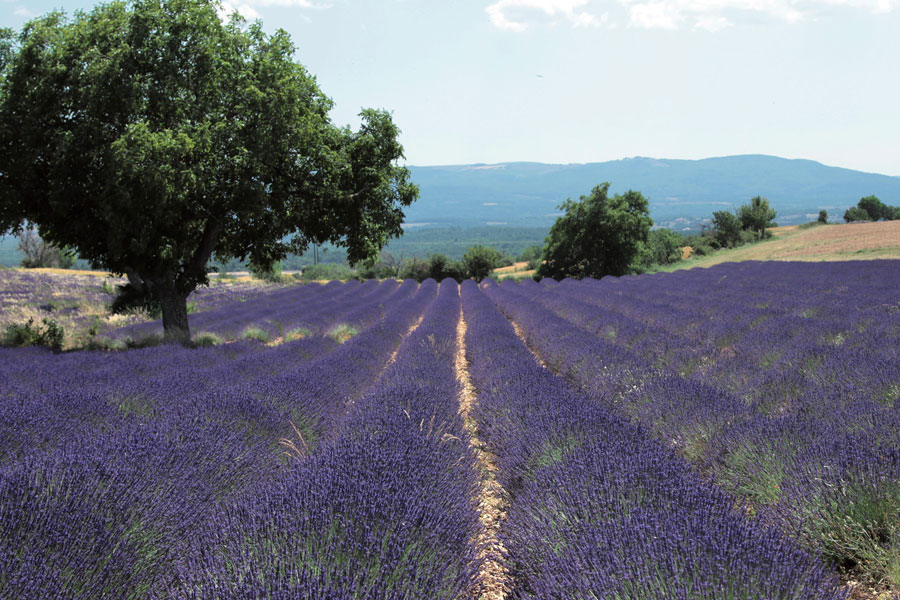 In 2019, Fragonard is celebrating lavender, a delicate and generous perfume that sings of Provence. A sunny blue melody that unrolls notes of azure…
Lavender is a story of ancient knowledge and expertise, a perfume of eternity whose benefits have been known since Antiquity. The Romans used it to perfume their baths and linen. The word "lavender" originates from the Latin lavandaria (to wash linen) and the Italian lavando (the act of washing).
In France, it was cultivated by monks in their gardens from the 18th century and distilled to produce an essential oil with highly-coveted properties. Antiseptic, soothing and healing, it is a genuinely magical panacea for many ills.
Grown essentially in Provence, from the Drôme to Valensole plateau, it is considered by local inhabitants as the blue gold of Provence.
"LA LAVANDE" BY FRAGONARD: A PROVENCAL LAVENDER WAND WOVEN WITH 3 PRECIOUS RIBBONS.
Fragonard has imagined a Lavender eau de toilette bursting with dazzling harmonies, woven with blue ribbons found at different times of the day in summer lavender fields.
The first one is the azure-blue, that reminds the sky in the early morning, that illuminates the lavender fields. A gentle, refreshing breeze carries the beautiful fragrance of the flowers. The head notes are myrtle, absinth and clover.
The second blue is indigo and evoque the afternoon sky, when the sun's rays penetrate the heart of the flower. The heat is intense, the sky is indigo blue and the lavender is in full bloom. The heart notes are lavender, jasmine and gentian.
The last one is the purple blue, when the earth relaxes after a long day. Harvested and dried in the shade, the lavender is then distilled, exhaling woody, soothing and tranquil perfumes of hay and orris butter. The base notes are rosewood, musk and iris.